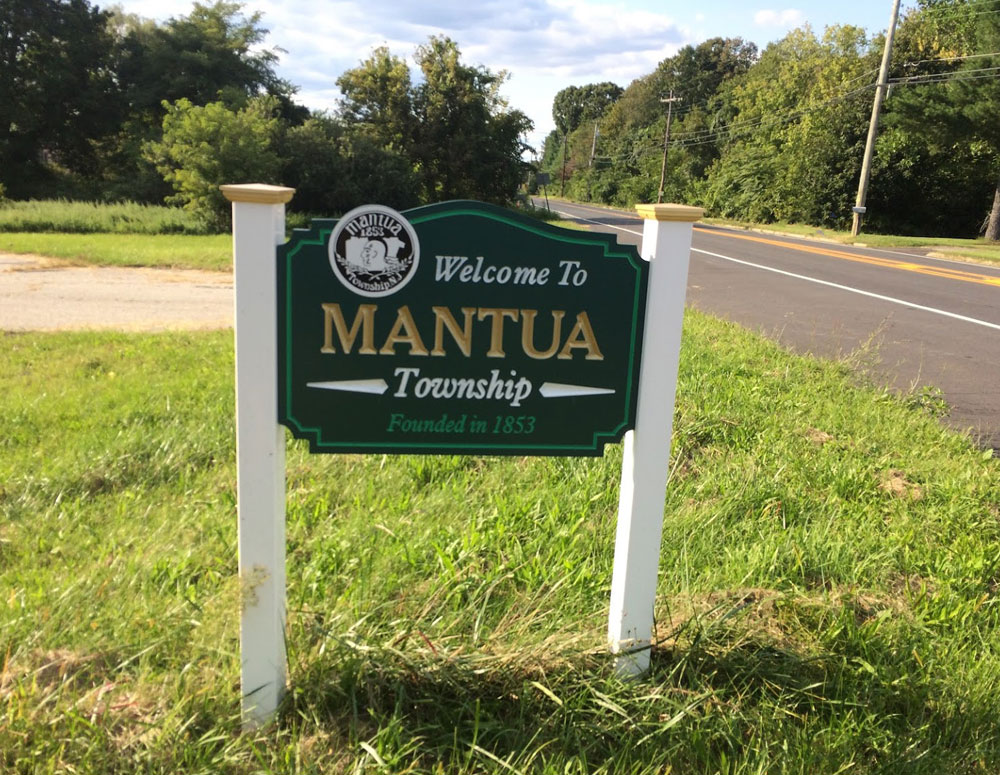 The Authority was created for the purpose of operating, improving and expanding a potable water and sanitary sewer system within the Township of Mantua, New Jersey.
The primary goal of the Authority is to provide a safe potable water and sanitary sewer system for its customers in a cost-effective manner.
The governing body of the Authority consists of five members and two alternates, each of whom appointed for five-year terms on a staffed basis by Council of Mantua Township.
The present Members and their offices on the Authority's Board can be found here:
Mantua Township was formed as a township by an Act of the New Jersey Legislature
on February 23, 1853 from portions of Greenwich Township.
Consisting of 16 square miles, it is located southeast of Philadelphia with a population of 15,464 (2020 Census). The Township is primarily a residential community centrally located in Gloucester County, New Jersey with easy access to most major highways in the area allowing efficient commuting to Philadelphia, Baltimore, Washington DC, New York City and the Jersey Shore.
The Mantua Township Municipal Utilities Authority (MTMUA) is an independent authority created in April 10, 1973 by Ordinance of the Township of Mantua under New Jersey State Municipal Utilities Authorities Law.
The Authority has broad powers under the Act including the following: to hold, operate and administer its property; provide for bonds and secure their payment and rights to holders; to charge and collect user fees to ensure the revenues of the Authority will at all times be adequate to pay all operating and maintenance expenses, including reserves, insurance, extensions and replacements; to pay the principal and interest on any bonds and to make and enforce its rules and regulations. Connection fees are set in accordance with the appropriate requirements of the State so new users pay their fair share of capital costs previously paid by others.